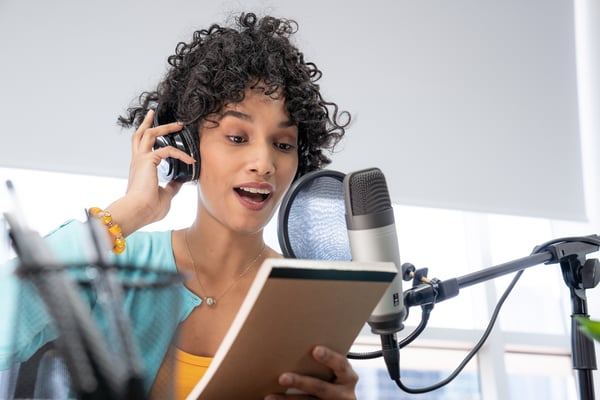 The difference between successful and unsuccessful businesses often comes down to how local businesses market themselves. Consumers will continue to frequent a better advertised online or brick-and-mortar business if they aren't aware that they have a choice. A successful marketing plan lets your potential customers know that you have superior goods, services, selection, location, or prices.

Local businesses market themselves successfully by leveraging proven marketing tactics. You can raise the visibility of your business, increase traffic, and grow your profits by using some of the following best practices.
Integrated Marketing
Integrated marketing is a holistic approach to reaching your intended customer base. It ensures that your audience receives a cohesive, cross-channel message. According to Forbes, Gartner reports a 300% performance gain when using integrated marketing campaigns across 4 or more channels over a single or dual-channel campaign.
If your business is still focusing on a single channel, you are putting all your proverbial eggs in one basket. You are not only leaving a significant amount of money on the table, but you are handing the advantage to your competitors.
Your existing and prospective customers aren't confined to only one medium. They regularly switch between social media, search engines, email, radio, SMS, and other channels.
Successful integrated marketing allows your message to navigate the channels fluidly, building a seamless experience for brand awareness. By adopting integrated marketing, you solidify your brand through powerful, cohesive, and consistent messaging across channels.
Local Radio Ads
Radio remains a very successful tool for garnering attention for your company. Many successful companies heavily leverage radio to keep their brand top of mind. For local businesses, a radio ad can catch the attention of people who travel, work, or live near a brick-and-mortar store. They are excellent for increasing traffic to and awareness of their business.
Despite an increase in on-demand audio services and channels, radio's reach is still exceedingly high. Radio can drive search results and increase visibility for businesses that may not have high enough search rankings to appear on the first page of a Google search. In a recent study by LeadsRX, they found that radio spots increased traffic to Google and Facebook ads. Radio ads provided an 18% lift in online traffic between the last half of 2019 and the first half of 2020. The increase between Q1 and Q2 of 2019 vs. Q1 and Q2 2020 was 20.3%.
Branded Podcasts
Branded podcasts are created or sponsored by a brand to be informative rather than promotional. Like non-branded podcasts, they are episodic, focusing on different topics that are relevant to their brand. Promotional ads for the brand are confined to small spots throughout the program.
The most effective podcasts provide relevant and engaging content on topics important to the brand's target audience. By providing information rather than overt ads, businesses can expand their reach and brand awareness in a positive way.
Approximately 37% or over 122 million Americans listen to at least one podcast per month, according to Musicoomph.com. Twenty-four percent or over 79 million Americans listen to podcasts weekly. Businesses have an opportunity to drive brand awareness and competitive advantage through a branded podcast. Even if you don't start your own, you can still leverage podcasts' increasing popularity by placing ads on someone else's podcast if their audience aligns with your brand's target audience.
Successful Local Businesses Market Themselves Using Industry Best Practices
Differentiating your business can seem extremely difficult. However, many local businesses market themselves with great success by using industry best practices. Driving brand awareness and gaining a competitive advantage over other similar businesses comes down to creating an effective strategy that embraces a holistic approach.
Meet your customers in the channels where they live, work, and play. Success in a local market depends on your brand being a consistent presence in social media, search engines, email, radio, SMS, and other channels. Branded podcasts, radio ads, and integrated advertising drive increased traffic, brand awareness, and impressive ROI.